Barcelona is a city surrounded by water. However, the history of the city shows a scarcity and drought past, where this element was considered a luxury not available to all citizens. In the XIX century, efficient buildings emerged in order to improve the integration of the city with one of the elements that characterizes it: water. MH Apartments wants to show you some of the most representative places from this watery city.
Aquàrium
It is the perfect place to visit with children to live an unforgettable marine adventure. The Aquàrium is one of the biggest aquariums in the world, where there are hosted more than 450 different species. The park is covered and protected, so it is the perfect place for a hot day, or maybe a rainy day.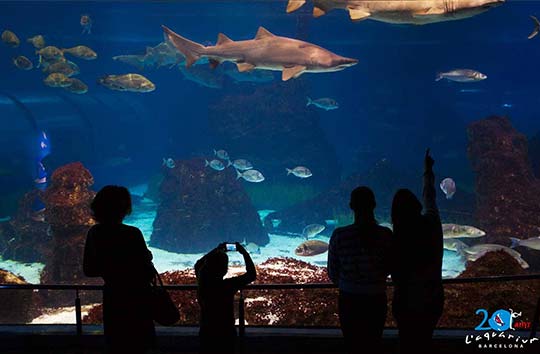 Photo: L'Aquàrium
Maritime Museum of Barcelona
The Maritime Museum of Barcelona is located inside the Reials Drassanes, a medieval building. This construction is considered one of the best preserved Gothic buildings in the world. In the museum there are a lot of reproductions of navigation models and restored boats. It's perfect to become the marine that always you wanted to be.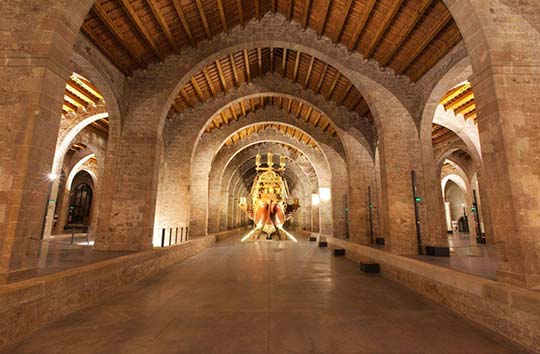 Photo: Museu Marítim de Barcelona
The Magic Fountain of Montjuïc
The most characteristic lighting and water show from the city of Barcelona. It is located in the Montjuïc's mountain and it was designed by the architect Carles Buigas for the International Exhibition of 1929. Lights, colors, water and music combine at nightfall to create the most distinctive show in town. Don't miss it and watch it from the Monjuïc balconies, to enjoy the magical Barcelona.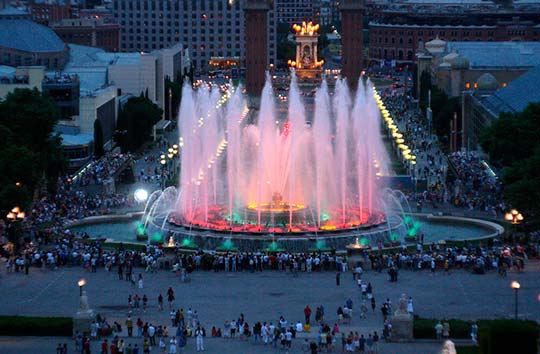 Photo: Sean Murray
Barceloneta and Bogatell Beaches
The best plan after a good adventure, is to stick in the urban beaches of Barcelona. La Barceloneta and Bogatell Beach are two places which allow you to live the big city from a summer point of view. Deckchair, drink and sun are the three necessary things for a good day at the beach. But if you want to go through the hidden alleys, this is your place.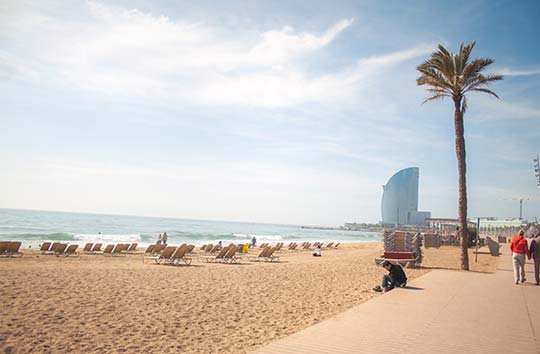 Photo: Juanedc
Badalona and Montgat Beaches
For the more adventurous, a small train trip allows you to visit those remote beaches from noisy Barcelona. Only 15 minutes by train are needed to reach the beaches of Badalona and Montgat. Two ideal cities to spend the day with family. Badalona Beach is near from the liveliest streets of the city itself: Calle del Mar. Also, Montgat Beach is surrounded by the traditional fisherman's houses. This is "pure relax".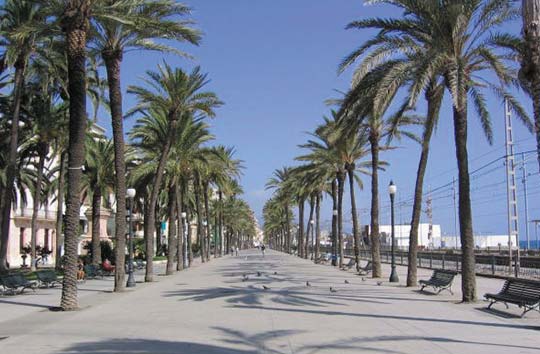 Photo: Carles Plaza
But more and more people who are committed to living a tourist experience that is just as comfortable as if they were at home, so, bloom proposals apartments in Barcelona and apartments in Prague, spaces equipped with everything you need is there for you can rest, cooking and spending time relaxing with your family.
Cover photo: Miquel Lleixà Mora
MH Apartments
www.mhapartments.com