When we think about Prague what immediately comes to mind are things like beer, castles, beautiful streets, the Astronomical clock and more beer. However, there are more things to see in Prague and many more things to know. The Golden City is one of the most visited cities in Europe and there are many reasons why.
First of all, it is worth mentioning that Prague is a safe city (but, just like in any other city, you shouldn't leave things unattended), and locals are welcoming to tourists, which makes the visit even better from the very beginning. This said, there are other things that will make your holiday in Prague extra special.
Pubs in Prague: you will find one on every corner
As we said, Prague is synonymous with beer. Actually, the Czech Republic has the highest annual per capita consumption of beer; and they take it very seriously. It is probably the cheapest drink in Prague, even cheaper than bottled water. The options when drinking beer in Prague are almost endless, but if you are a beer lover, look for microbreweries and tanknovas (tank pubs that serve beer that hasn't been pasteurised) to experience something different. However, this is not the only thing you can drink. There's also absinthe and bars that offer absinthe cocktails, much more tasteful than you'd think.
Prague is not on the Euro yet
Even though Prague is the capital of the Czech Republic, which is part of the European Union, they still use a different coin. So whenever you have to pay for beers, dumplings or a goulash, you will have to use the Czech Crown.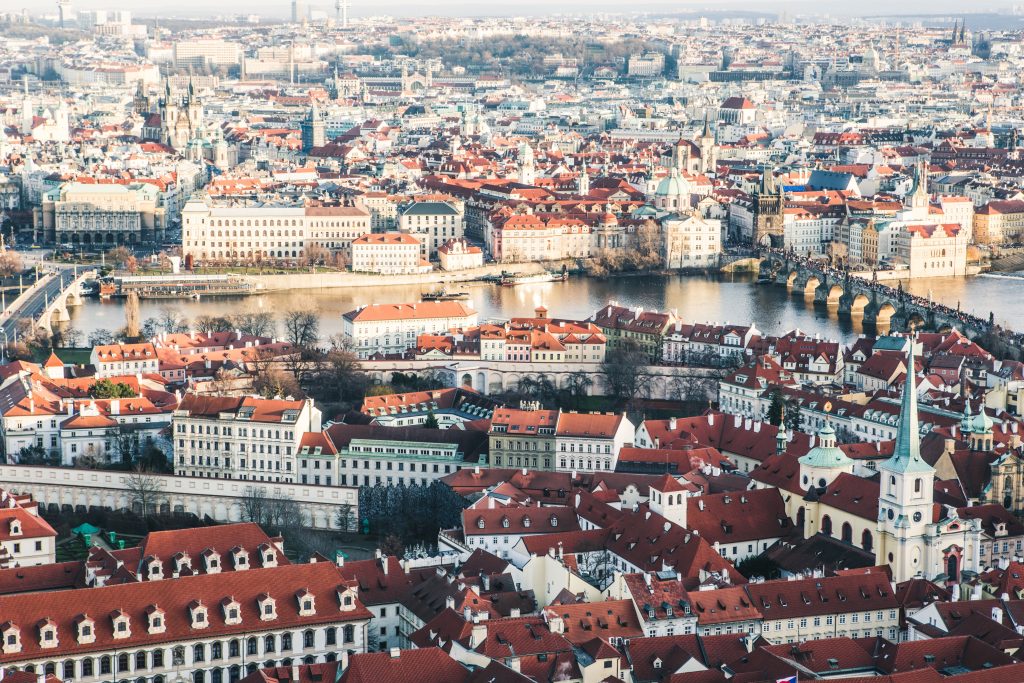 Prague has many different districts
The city has 10 major districts . They are named using numbers. Stare Mesto (old town), the city centre and the heart of Prague is the postal District 1. Next to it, there's Nove Mesto or District 2, which is really close to the city centre and a great option when looking for accommodation in Prague. Our building MH Central Prague is located here. Smichov, or District 5, is also close to the centre of the city and it is an upscale neighbourhood. It counts with great public transport, many shops and restaurants. You will find our MH River Prague apartments here.
Learn some Czech words
You don't need to speak Czech, but of course it will be helpful. While most young people speak English in Prague and you can also be attended in this language in many restaurants and shops, not everyone speaks English there, especially in the less touristy areas of the city. And let's be honest, it's nice to make an effort and they will appreciate it. We can help you with that. Here you have some words and sentences in Czech that will be useful on your visit to Prague.
Hello: Dobrý den!
Goodbye: Na shledanou!
Excuse me: S dovolením.
I'm sorry: Promiňte.
Thank you: Děkuji.
I don't understand: Nerozumím.
I'll have a beer please: Dám si jedno pivo prosím.