The opening of our new building MH River Prague coming soon, and with summer just around the corner, it's time to plan your holiday in Prague. If you want to come and enjoy the city with children, from MH Apartments we offer you the best places and activities for the whole family that you cannot miss.
Parks and playground areas
There are plenty of parks throughout the city, but not all include facilities designed for children to play and have fun. One of them is Františkánská zahrada (Franciscan Garden) near Wenceslas Square. It is a public park with swings, slides and a sandy area. Other playgrounds that may be of your interest are Charles Bridge Park, the New Town area (near the National Theatre) and Letná Hill, with two playgrounds and spaces to play skateboard.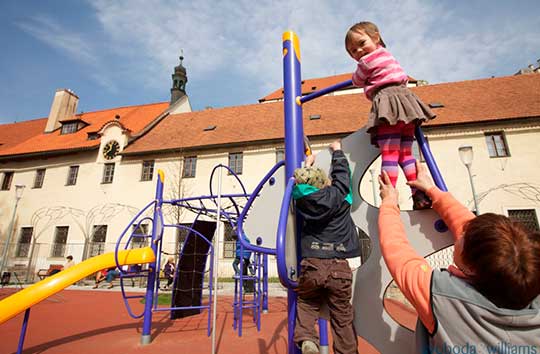 Photo: euroescapadas
Mirror maze in Petřín Hill
From Petřín Hill you will enjoy one of the best views of Prague, but also you will find various activities for children. The hill is recognized by the TV antenna that it seems the Eiffel Tower. As well as discovering another area to play near the funicular station, there you can entertain you with a… mirror maze! To have an experience worthwhile, the best is to go when there are fewer people, otherwise the optical effects are intermingled with other users.
Photo: Mattia Panciroli
In the same area you will also find the Štefánik observatory, a beautiful rose garden and the opportunity to give pony rides or on horseback.
Theaters and puppet shows
If you want to enjoy of a traditional show, the Hilt theater is one of the most original options. There are three different spaces:
Black Light Theatre, which offer various plays with one common denominator: dancing, fun and ultraviolet light projections.
Shadow Theatre, which there are many show performed by shadows effects.
The Royal Road Marionette Theater, where classical operas are usually interpreted in a little theater puppet.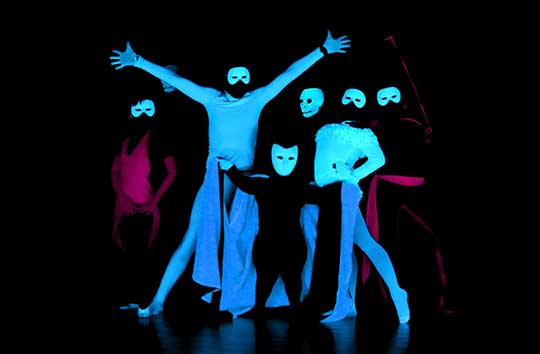 Photo: Hilt Theatre
Prague has a long tradition of puppets, in fact you will see several shops in town that sell handmade puppets. If you want to enjoy a real show, since 1991 the National Marionette Theatre always has a varied theatre programme. Others who also offer this kind of entertainment are Říše loutek, Jiskra and the Spejbl and Hurvínek theatre.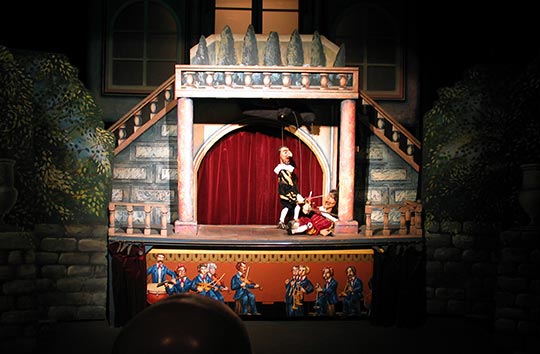 Photo: Ray Pennisi
Museums and art galleries for children
If you prefer that children have more direct contact with the art of the city, there are some special museums. One of them is the Muzeum hraček (Toy Museum), located in the house of the Supreme Burgrave at Prague Castle. There are a number of traditional Czech toys, among which there are the models of antique trains and a large collection of Barbie dolls. In the same museum you can access the permanent exhibition of filmmaker Ivan Steiger and his wooden toys.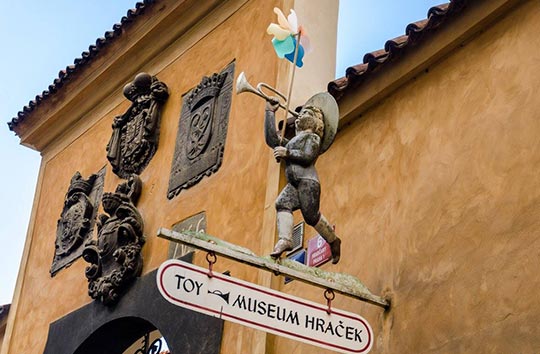 Photo: Muzeum hraček
For those who want something more proactive, we recommend you to go at the Galerie umění pro děti (art gallery for children), where children are encouraged to touch, paint and even modify the facilities with their own creations. It also has several temporary exhibitions, including one with pieces made from recycled materials. The gallery is located in the city center, on the ground floor of the house of Franz Kafka.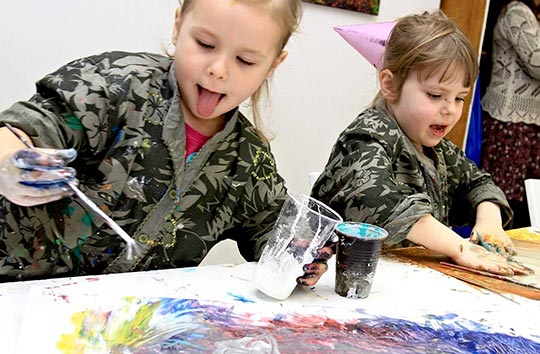 Photo: Galerie umění pro děti
However, if you are more classic and want your holiday to Europe is full of luxurious details provided, then the best option for you is to book a room in Prague or a room in Barcelona that will become your haven of peace.
Cover photo: The Bywaters
MH Apartments
www.mhapartments.com