The city of Prague has a never ending list of curious places to visit, explore and enjoy. MH apartments recommends 4 amazing places that will surprise you.
The Dancing House
This stunning house is one of the most interesting Prague constructions from the end of the 20th century. The modern glass building, with curvy outlines and which seems to be dancing on the quay, represents a man and a woman dancing together. This is the reason why its architects, Vlado Milunc and Frank O'Gehry, initially named it "Fred and Ginger Building", after the legendary dance duo.
It is a controversial building which creates opposed opinions, from lovers to haters that point out that it doesn't fit into its surroundings.
Make your own opinion passing by the corner of Jirasek Square and Rasin Quay alongside the river Vltava.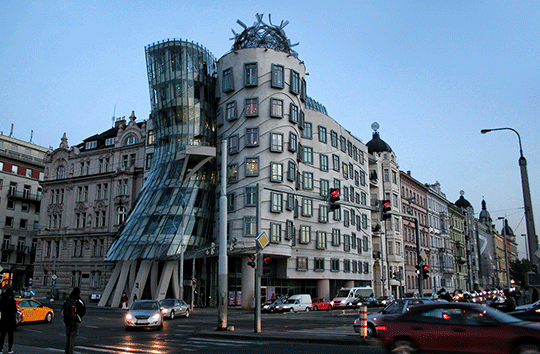 Photo: Curimedia
The Narrowest Street of the World
The 70-centimeter wide passage is hidden among the medieval houses of Lesser Town. You can't get past each other no matter how hard you try! For passerby's convenience it is fully equipped with two traffic lights, which signals when the street is free or occupied. It doesn't have an official name but it goes from U Luzickeho seminare street to Certovka restaurant, offering a spectacular view of Charles Bridge.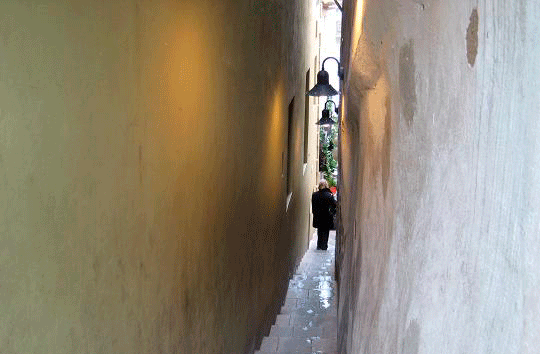 Photo: Paul Arps
Man Hanging out of the David Cerný
The man who hangs out is Freud the father of psychoanalysis. Cerný created this artwork in response to the question of what role the intellectual would play in the new millennium. Like some of his other artworks, this piece questions the established status quo and invites to debate about it. It is an example of why Cerný is considered a leading sculptor and a pop-culture icon. Besides, he has other impressive artworks around Prague… find them!
Location: Husova street, near the top on Betlemske namesti's side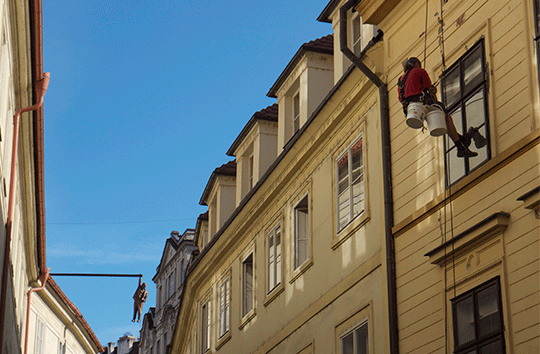 Photo: brent granby
Garden VRTBA
This Barroque garden is located on the slope of Petřín Hill and it is one of the most charming and quiet places of the city. With a unique architectural design by František Maxmilián Kaňka, it has very high artistic and historical value in Europe.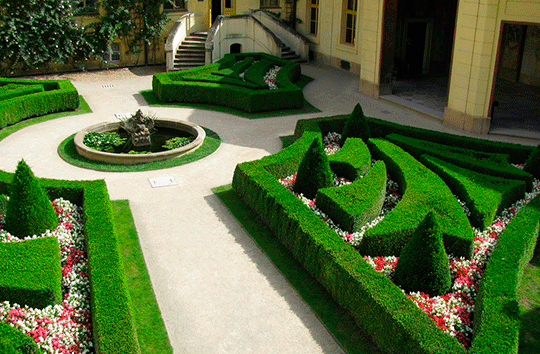 Photo: Bogdan Migulski
Europe falls. It contains amazing cities full of culture, history and leisure services that are perfect for tourism. This is the case of Barcelona, ​​the famous "Barcelona" and the case of Prague, a city that seems out of a fairy tale, this is the reason that both sites are the most visited in the whole continent and in fact, every year millions of people decide to seek an accommodation in Barcelona or accommodation in Prague to discover from beginning to end.
Photo de portada: Montecruz Foto
MH Apartments
www.mhapartments.com