Barcelona is a beautiful city, with anything you could ask for: beach and mountains, the old town and the new town, quiet corners and streets full of live. You might think it's just an unbiased opinion, but what about all the film directors that have chosen the city to be the setting of their movies?
There are many, but we have made a selection with some of the most popular ones so you can have a movielike stay in Barcelona.
Vicky Cristina Barcelona
Woody Allen is one of the most admired film directors in the world. He has filmed in many locations in Europe: Rome, Paris and also Barcelona. Allen came to the Catalan Capital in 2007 for the shooting of Vicky Cristina Barcelona, with Scarlett Johansson, Penélope Cruz and Javier Bardem. The film tells the story of two American women, Vicky and Cristina, who spend a summer in Barcelona, where they meet the artist Juan Antonio. Things get a bit more interesting when his unstable ex-wife enters the scene. The scenes took place in different locations of Barcelona: Port Vell, Eixample and the Mercat de la Boqueria.
All About My Mother
The 1999 Spanish drama was written and directed by Pedro Almodóvar, and it ended up winning an Oscar for Best Foreign Language film. The movie also won a Golden Globe and two BAFTA awards. It is a story about a mother, whose son was hit and killed by a car, that travels to Barcelona to find her son's father: a transvetite who never knew about his son. All About My Mother was shoot between Madrid and Barcelona. The scenes filmed in the Catalan capital took place in many different locations: in front of the Sagrada Familia, an apartment facing the Palau de la Música, Cases Ramos in Plaça Lesseps, the Tivoli Theater in Casp Street, the Carrer de les Caputxes, Hospital del Mar, Plaça del Duc de Medinaceli and, finally, the Montjuïc Cemetery.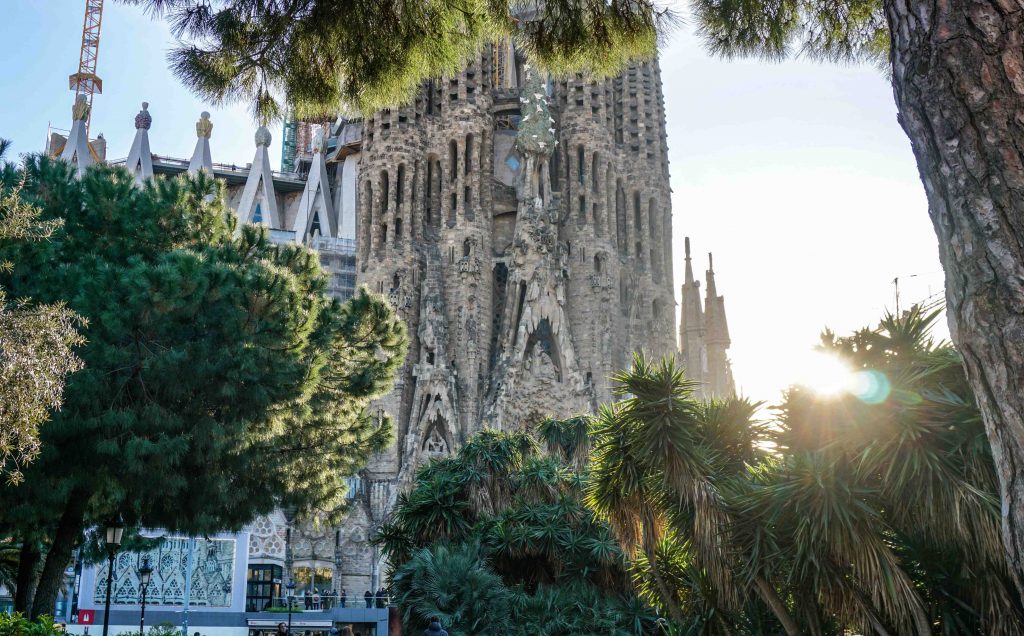 Perfume: The Story of a Murderer
One of the main scenes of this movie (the final one) took place in the main square of Poble Espanyol, in Montjuïc. However, this film used other locations of the city to shoot: the Plaça de la Mercè, where the birth of the main character takes place, the Cathedral, the Laberint d'Horta Park, which worked as the Richis' mansion labyrinth, the Plaça Reial and even more. In fact, there were up to 8 Barcelona locations that appeared in the movie. This psychological crime thriller is based on Patrick Süskind's 1985 novel Perfume and tells the story of a boy in the search of the finest perfume, which takes a dark turn as he will do whatever it takes to find it. And let's say it takes a few murders.
L'Auberge Espagnole – Pot Luck or The Spanish Apartment
Young and abroad could also be the name of this film, which is a reflection of the Erasmus experience of Xavier, a Parisian student in Barcelona. It's a funny but smart movie directed and written by Cédric Klapisch, and it shows how this can be a life-changing experience. Of course, a lot of scenes take place in many famous spots of Barcelona, such as the beach at Barceloneta, the Ramblas, Via Laietana, Plaça Reial, Park Güell, University of Barcelona, La Sagrada Familia or La Paloma.
Manuale d'amore 2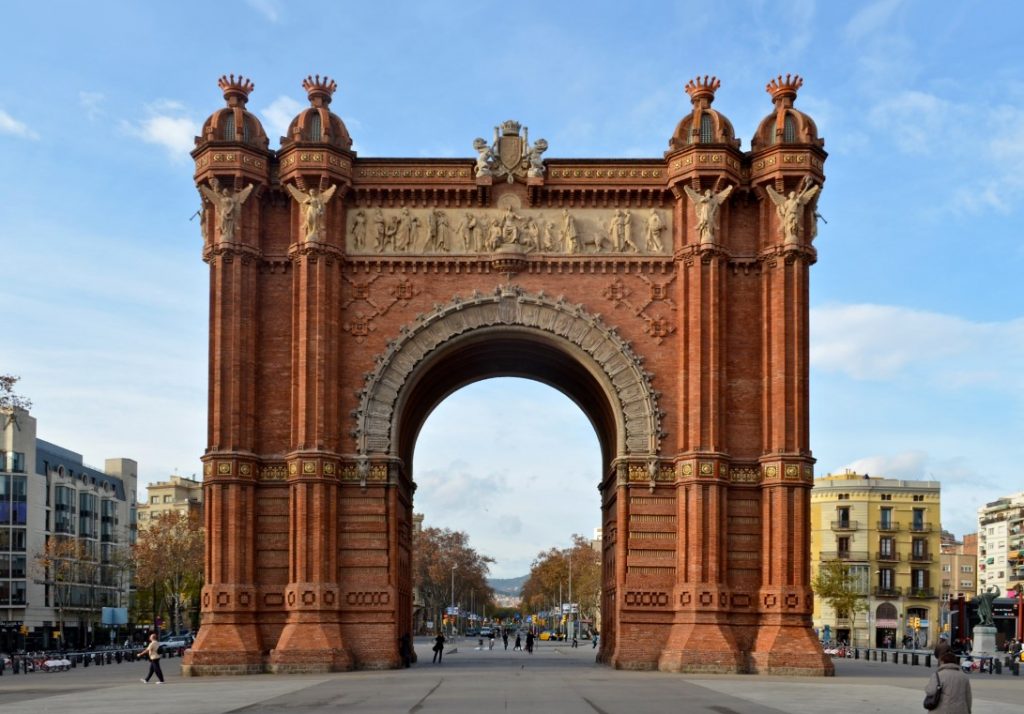 Four different love stories as seen by the director Giovanni Veronesi. It seems like a simple plot, however it touches delicate subjects such as assisted reproduction, sexuality for spinal-cord-injured patients or love between people of different ages. And parts of these stories were shoot in Barcelona. For example, the clinic of assisted reproduction that appears in the film is the Parc de Recerca Biomèdica de Barcelona. Plaça de Sant Jaume (where the council is) Arc de Triomf, Plaça Espanya, Avinguda Icària and Parc de l'Espanya Industrial are also locations of the film. And there are some sets already seen in previous mentioned movies, such as the Cathedral, the Sagrada Familia or the beach at Barceloneta.
We don't know which of these is your favourite film, but it is for sure that wherever you go in Barcelona, you will feel as if you were in a great movie… and you'll feel like a movie star if you stay in one of our apartments in Barcelona.